5 top tips for London Design Fair, which takes over East London's Old Truman Brewery this weekend...
BY SOPHIE DAVIES
Hanging out at London Design Fair is pretty much our idea of the perfect Sunday. Spend your day perusing emerging and established design talent in and around East London's Old Truman Brewery, before chilling out at one of Brick Lane's bars, cafes or curry houses. One of our key pit stops for London Design Festival, this sprawling event hosts a huge selection of exhibitors, ticking the boxes from furniture to lighting and accessories.
So where to start? Always worth a look are the Country Pavilions, which offer group shows celebrating the best of national design from Sweden to Portugal, the Netherlands to Finland, Poland to South Korea, and beyond. You'll also discover special Features at the fair, from themed exhibits to material galleries and one-off collaborations. For a mix of inspiring designs, kick off with these five FizzPicks...
TOP: Design hunters can satisfy their curiosity at 2017's London Design Fair at Old Truman Brewery
ABOVE: Handmade with 100% cotton textiles, Mijo Studio's interactive 'Aio' seating encourages users to create different compositions
Mijo Studio (stand E23, Hall T1)
Devotees of bold pattern and colour, painterly prints and contemporary textiles will love the work of Mijo Studio. Based in Copenhagen, the Danish-Norwegian design duo – Miranda Tengs Brun and Josefine Gilbert – have brought their interactive 'Aio' seating to London Design Fair, which started life as a playful experiment into the relationship between patterns and shapes. Turn and flip the elements of this foam seat, with jaunty printed cotton upholstery, to create fresh compositions. Scandi chic.
ABOVE: Flyte's levitating products include the 'Flyte' light and 'Lyfe' planter, which both float in the air; A video showing the 'Flyte' light in action
Flyte (stand L05, Hall T3-C)
An innovation company specialising in home decor and lighting products, Swedish brand Flyte, founded by Simon Morris, launches a minimal light and vase flaunting magnetic magic! Both the 'Flyte' light bulb and the 'Lyfe' planter float in the air, levitating, 'setting the design free'. 'Flyte' draws power wirelessly from the base below while twirling around in mid-air, using induction rather than batteries. 'Lyfe' harnesses maglev ('magnetic levitation') technology, with a custom-shaped magnet pushing up against an electromagnetic base causing the planter to levitate in a zero-gravity growing system. See Flyte's site for more on how these magnetic fields work, or just enjoy the mystery!
ABOVE: Liga Studio's multifunctional 'Liga' series of storage boxes/occasional tables combines ombré pattern, fluoro colour and an unusual ligature detail for a hinge
Liga Studio (stand F33, Hall T1)
Storage gets sexy thanks to new French company Liga Studio, which has unveiled gorgeous ombré 'Liga' tables/storage units for London Design Fair. Run by creative duo Pierre Alexandre Cesbron (ENSCI) and Matthieu Muller (Design Academy Eindhoven), the brand's range of storage furniture includes a box, a bedside and a coffee table. It's the colour gradients that give these sleek contemporary designs star quality, as well as unusual details such as the ligature linking the top and bottom, acting as a hinge.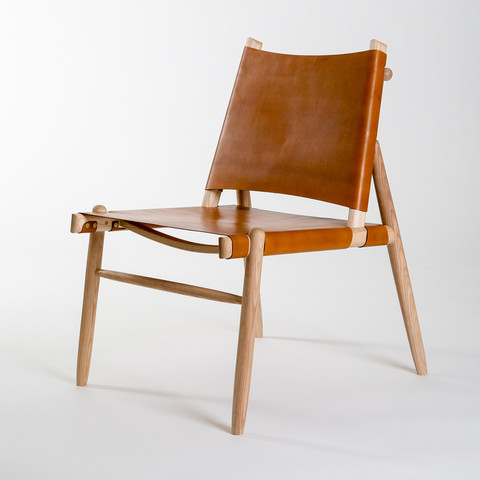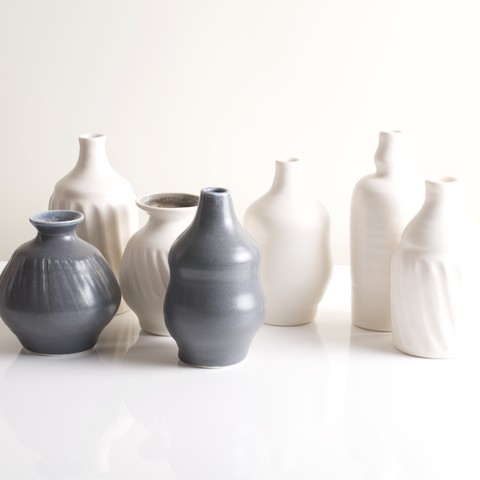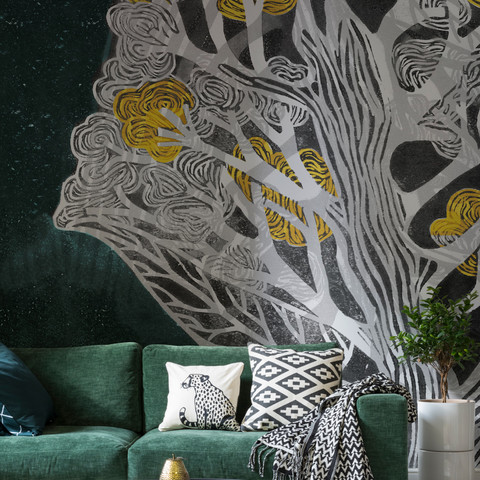 ABOVE: British Craft Pavilion's showcase includes ash and leather easy chairs by Will Elworthy Furniture; handmade porcelain vessels by Linda Bloomfield; wallpaper murals by Louise Body; stoneware platters by Kana London; and Tanya McCallin's finely thrown bowls in black stoneware and earthenware
British Craft Pavilion
Looking good this year is the British Craft Pavilion, an innovative selection of around 40 UK makers across diverse craft disciplines, curated by Hole & Corner magazine. Furniture, ceramics, textiles, wood, and work in lacquer, leather, metal, and concrete are among the diverse media explored in this striking show, where the handmade rules.
ABOVE: Graphic lighting by Earnest Studio is a highlight on the USA: Guest Country stand
USA: Guest Country (Stand 10, Hall S3)
Curated by Sight Unseen, this inspiring assembly of 13 American-born or -based design practices includes minimal lighting by Earnest Studio, modernist-inspired furniture by California's Eric Trine, quirky sculptural lighting by Chicago's Steven Haulenbeek, and gorgeous, light-refracting glass objects by Seattle-based John Hogan. Don't miss Brooklyn/Seattle's Ladies & Gentlemen Studio, known for playful furniture, jewellery and lighting creations. Born in the USA...
londondesignfair.co.uk
London Design Fair is at Old Truman Brewery, Brick Lane, London E1 from 16 to 24 September 2017, including public days at the weekend. For visitor and ticket details click here.