Acclaimed UK architect Amanda Levete – head of AL_A studio, and formerly of Future Systems – has created this year's MPavilion for Melbourne. A futuristic take on a forest canopy, the temporary pavilion forms a welcoming glade for all-comers, hosting a programme of 300 spring/summer events. Inspired by 2015's theme 'Architecture of Wellbeing', it's the second in a series of four pavilions bringing cutting-edge architecture to the city, a dreamy space for a sun-kissed season.
BY SOPHIE DAVIES
What inspired your MPavilion?
One of the things about the Melbourne climate is 'four seasons in one day', and we responded to that with our MPavilion. For me the very nature of a pavilion is that of a bandstand. I took this literally, forgetting all about walls and designing something that creates a magical quality of life. We wanted to create a sensation of a tree canopy and play with sunlight, wind and rain. We used the canopy to filter out the harshest summer sun and aimed to add the noise of wind as it passes through.
How do you hope people will use and enjoy it?
Rooting the pavilion in its parkland setting, I want to create the sensation of a forest canopy in the heart of the city that gives shelter to a programme of events. Wouldn't it be lovely if, as dusk is falling, there are kids lounging on beanbags while an actor reads them a bedtime story? Then they'll be taken home, falling asleep, in their buggies. That sort of communal storytelling is very powerful. It's a slightly dreamy experience.
What can temporary pavilions bring to a city, and to an architect?
The brief for MPavilion 2015 is a great opportunity to design a structure that responds to its climate and landscape. I'm interested in exploiting the temporary nature of the pavilion form to produce a design that speaks in response to the weather. What really drew me to the pavilion commission is the opportunity to do things that you could never do with a building.
What were the material or technical challenges involved?
I wanted to use a material that is translucent, incredibly lightweight and seemingly very fragile. The construction industry is a fairly slow-moving beast, but Australia has some of the finest boat builders in the world. We worked with a yacht fabricator to employ their boundary-pushing technology, to create something that looks fragile but is actually really strong. The 43 translucent resin petals are reinforced with carbon fibre strands that span up to five metres and are only three millimetres thick. Supported on slender, four-metre-high carbon fibre columns, the structure is designed to sway in the wind, with lighting and a soundscape that activates at sunset.
What are your next projects?
There's a new Southampton centre I'm creating for UK cancer care charity Maggie's and our expansion of the Victoria & Albert Museum, the world's largest museum of decorative arts and design, is due to open in 2017. The Exhibition Road Building (above) will have a new entrance, a 1,500-square-metre gallery for temporary exhibitions and a courtyard all made out of porcelain.
What's your design philosophy?
Architecture shouldn't be about playing by the rules. It should be about challenging the brief you're given, about breaking boundaries. Here is an artistic discipline that involves things like functionality, building codes and planning logistics; it combines everything I love. AL_A is more driven by conceptual thinking than formalism, so it's less easy to identify an architectural style in what we do now. What binds all our projects together is a very rigorous, but intuitive, way of thinking.
Where do you get inspiration?
I love the fact that architecture is an artistic discipline with very real constraints. Size has never mattered to me. You could do something incredible in a piece of furniture. A temporary experience is almost more difficult than a permanent one. I've always functioned best when there's something to push against. Whatever project I'm working on, I immerse myself in each new world. That might mean researching the culture or reading up on relevant literature. You come out of every project changed. You just learn so much.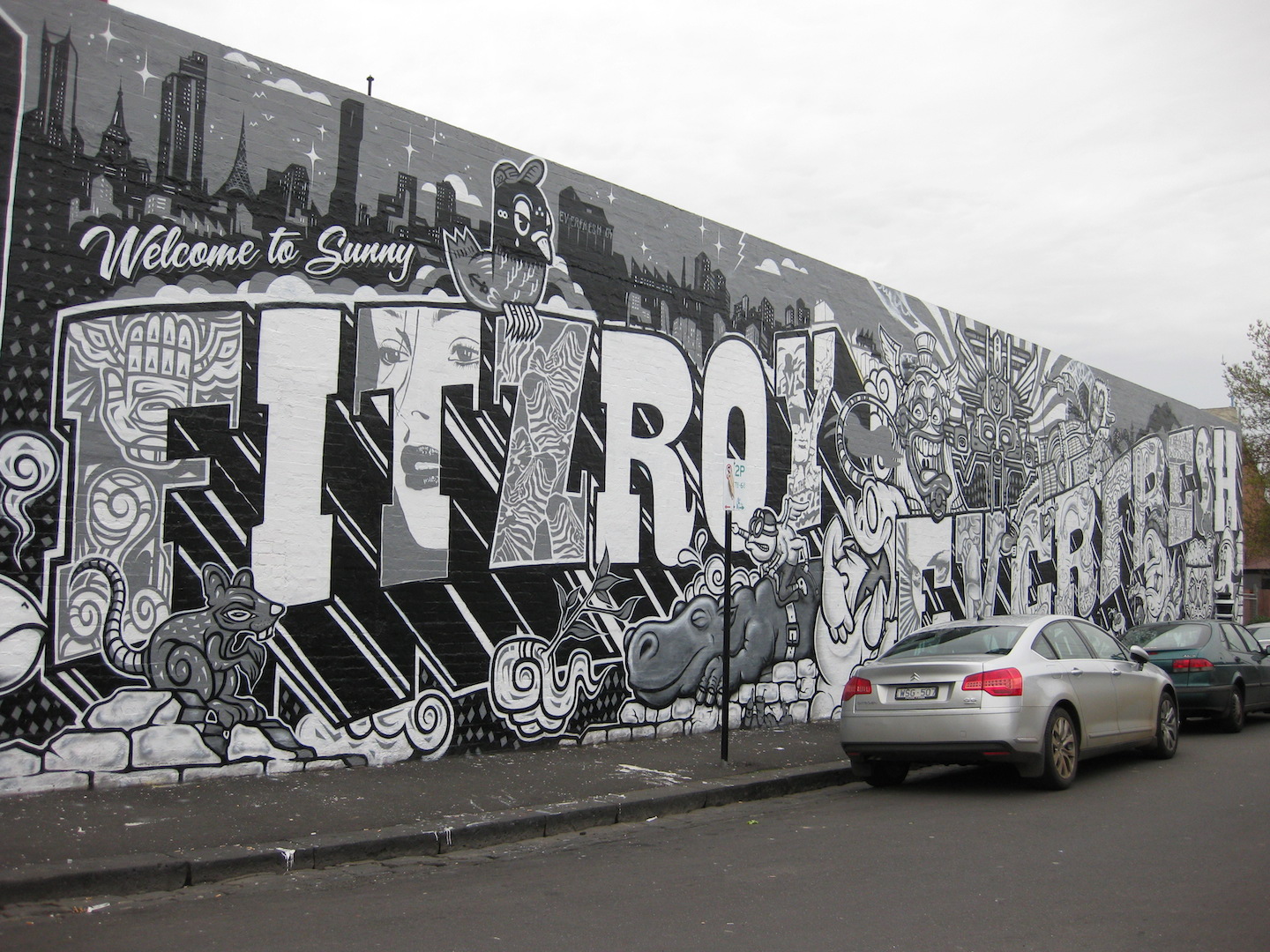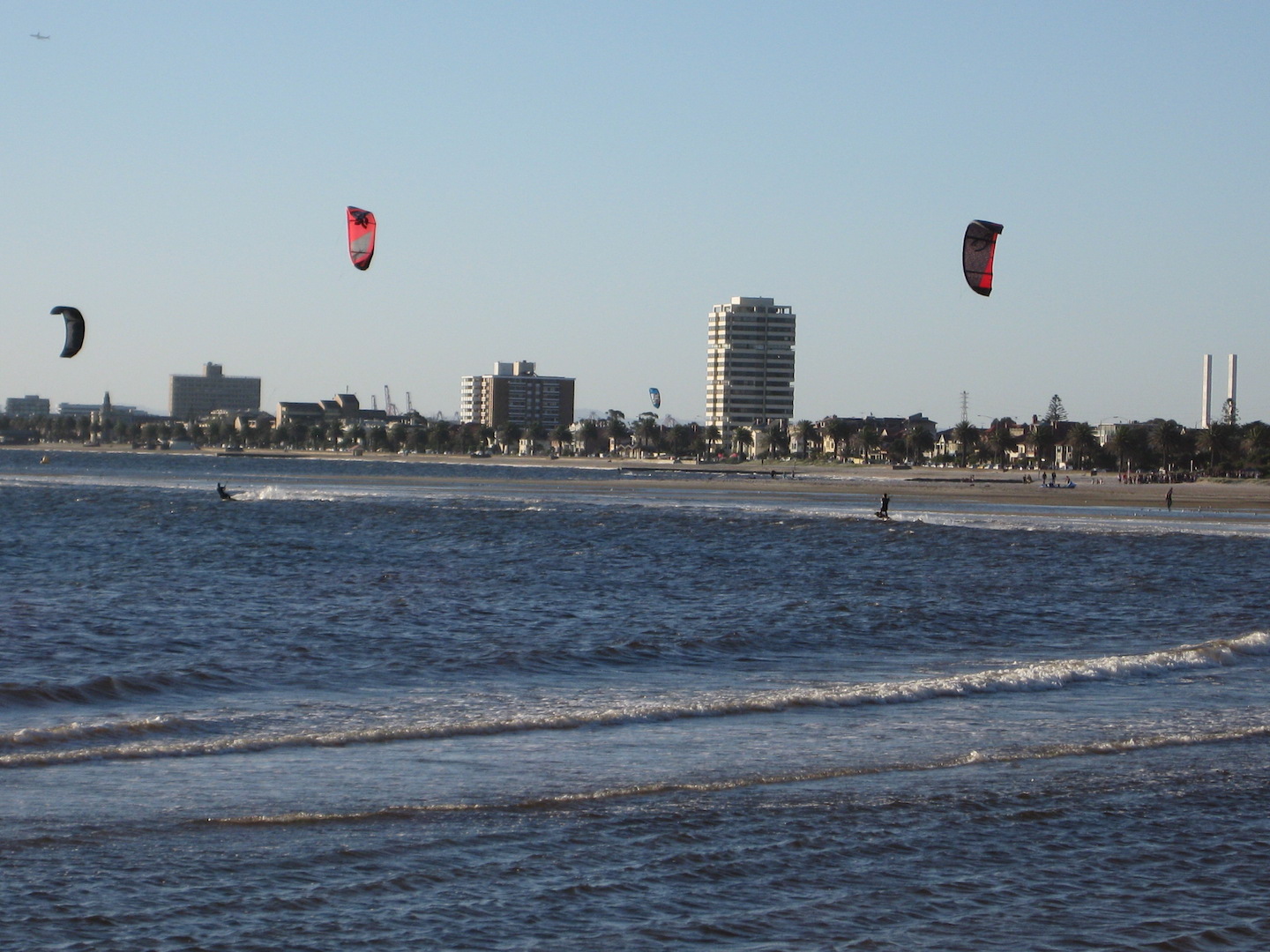 What's currently exciting you in design, architecture or style?
Australia is an exciting place for architecture because of the expansive landscape and what that allows for private houses. That genre has really exploded. I love the varying characteristics of different areas – for example in Melbourne, inner-north Fitzroy (first three images, above) as compared to St Kilda (above) with its proximity to the sea.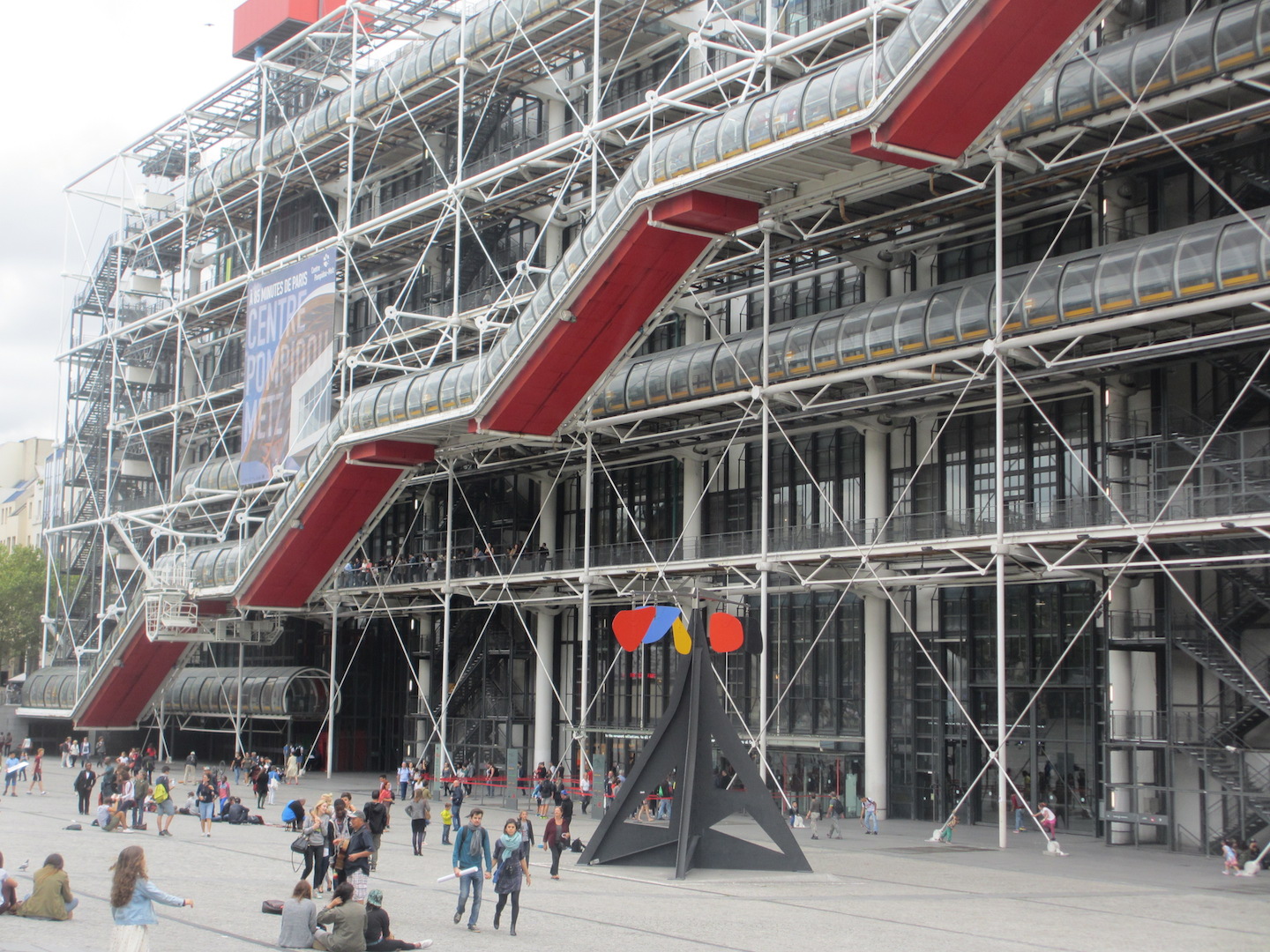 Which design era, building or interior has influenced you the most?
The Centre Pompidou in Paris (above, by Richard Rogers and Renzo Piano) is one of my favourite buildings because conceptually it's so groundbreaking. The Pompidou changed forever the way we look at museums by being fabulous and yet taking away the pomp. It also totally regenerated the area. Like the Sydney Opera House, it became a national icon recognised around the world. The value of it is incalculable.
mpavilion.org
MPavilion is at Queen Victoria Gardens, Melbourne, opposite NGV International, from 5 October 2015 to 7 February 2016. Entry is free with a café kiosk run by Three Thousand Thieves. For more on Amanda Levete's 25XDesign project check back with the Fizz this Wednesday 7 October.
Photo credits: Amanda Levete portrait copyright Peter Guenzel; MPavilion by John Gollings; V&A copyright AL_A; Sydney Opera House at Dawn courtesy of Sydney Opera House Trust; Centre Pompidou, Fitzroy and St Kilda by Sophie Davies.